It is our mission to provide our customers with a hassle free experience. We realise that hiring a PA system or lights is just a small part of your function, not the main event. We try and get all the details we need and make arrangements with you as concisely as possible, and then try and stay out of your way as much as we can on the day of the hire. In line with that goal, Cairns Corporate PA Hire offers free delivery, installation, pack-up and pick-up within our standard delivery area with any PA hire package or powered speaker, or equipment with a hire value of $100 or more.
Of course we still offer delivery if you don't qualify for the free services above, which we offer at a rate of $0.50/km (from Earlville). Don't hesitate to ask though as we can often arrange a drop-off point in Cairns that is convenient for you free of charge.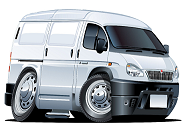 All lighting and PA hire packages include full equipment support. This includes phone support in the first instance, and if the problem cannot be resolved then one of our staff will attend in person if at all possible.
We do our very best to provide you with outstanding personal customer service. We try and answer all e-mails, phonecalls and messages as soon as possible and do everything we can to take the stress out of hiring from us. Keep an eye on our testimonials page, as we'll be adding more testimonials when we have the chance. Here you'll find just some of the positive comments we receive from our customers.
Although not included as a standard PA hire service, if required it may be possible to arrange for a member of our staff to stay at your function to attend to any requirements you have or technical issues that may arise. This would attract an extra fee (time and needs dependent) which we would be more than happy to discuss with you, so please don't hesitate to ask if you are considering this option.
---
Not what you're looking for? Click to return to the Cairns Corporate PA Hire homepage.